You have skipped the navigation, tab for page content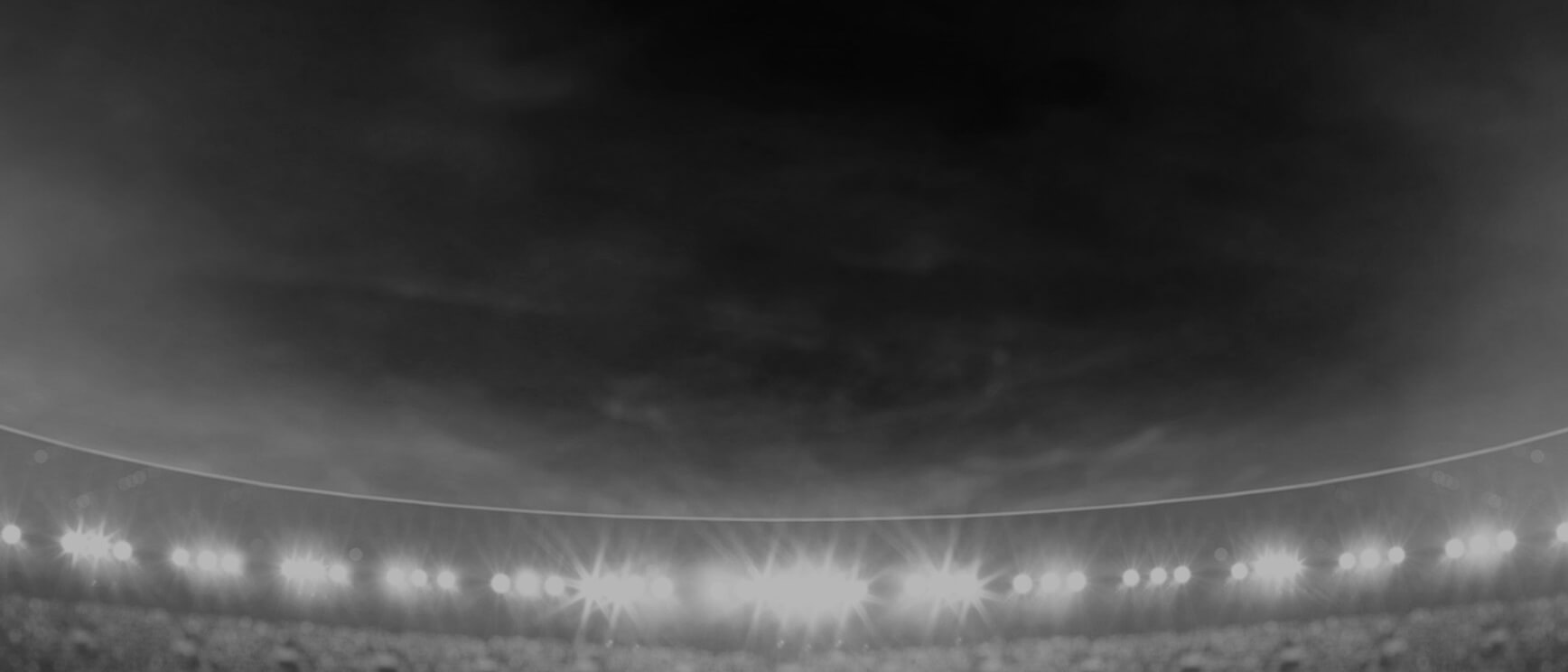 Clinton
Gutherson
Captain - Fullback
Player Bio
Height:

190 cm

Date of Birth:

09 September 1994

Weight:

96 kg

Birthplace:

Mona Vale, NSW

Age:

27

Nickname:

Guts
Debut Club:

Manly-Warringah Sea Eagles

Date:

08 September 2013

Opposition:

Penrith Panthers

Round:

26
Previous Club:

Manly-Warringah Sea Eagles

Junior Club:

Cromer Kingfishers
Biography:

Clint Gutherson started his NRL career with the Cromer Kingfishers before being signed with the Manly Warringah Sea Eagles. Making his NRL debut with the Sea Eagles against the Penrith Panthers. Now the Captain of Parramatta Eels, Gutherson is the Eels fullback who had an incredible 2020 season that saw the Blue & Gold captain lead the Eels to 15 victories during the regular season, finishing third on the NRL ladder, before progressing through to the Semi Finals of the 2020 NRL Finals series. Gutherson is instrumental in the Eels attack, topping the club with the most try assists (17) in 2020, along with crossing for 10 of his own tries. Gutherson finished the season with 61 tackle breaks, 12 line breaks and an average of 190 run metres per game.

The fullback also topped the NRL with the most kick return metres with 1,618m, his nearest opponent was Roosters fullback James Tedesco (1291m), and he topped the NRL with the most support plays (252 efforts). In his fifth season at the Blue & Gold, he capped off his year by claiming the prestigious Ken Thornett Medal at the Club's presentation night at the end of the season, along with the NRL Players' Player and Blue & Gold Army Members Player of the Year awards. Gutherson has twice represented NSW City Origin in 2016 and 2017 and was selected in the NSW Blues extended squad in 2019 and 2020.

Known for his competitiveness and his unparalleled effort and desire, there is a strong correlation to why Gutherson is a Parramatta Eels favourite and fondly known as 'The King' by fans.
2021 Season
Scoring
Tries

13

Goals

18
Attack
Try Assists

20

Line Breaks

14

Tackle Breaks

84
Defence
Tackles Made

123

Missed Tackles

19
Running Metres
Average Running Metres

170

Total Running Metres

4261
Fantasy
Total Points

1269

Average Points

50.8
2021 Season - By Round
2021 Season - By Round
Round
Opponent
Score
Position
Minutes Played
Tries
Goals
Points
Kicking Metres
Forced Drop Outs
Try Assists
Linebreaks
Tackle Breaks
Post Contact Metres
Offloads
Receipts
Tackles Made
Missed Tackles
Total Running Metres
Hit Up Running Metres
Kick Return Metres
1
Broncos

Won

16 - 24
Fullback
80
1
-
4
-
-
1
-
1
42
2
44
5
-
193
9
88
2
Storm

Won

16 - 12
Fullback
80
-
-
-
-
-
-
-
-
28
1
48
9
1
111
-
36
3
Sharks

Won

28 - 4
Fullback
80
-
4
8
46
1
-
1
4
71
2
53
3
-
284
-
144
4
Wests Tigers

Won

22 - 36
Fullback
80
1
-
4
57
-
2
-
3
42
1
37
3
-
174
-
76
5
Dragons

Lost

12 - 26
Fullback
80
1
-
4
17
-
-
1
5
52
1
51
4
1
210
-
109
6
Raiders

Won

10 - 35
Fullback
80
1
-
4
21
-
2
-
1
45
-
36
8
1
147
11
39
7
Broncos

Won

46 - 6
Fullback
80
1
-
4
32
2
2
-
-
46
3
47
8
2
176
-
54
8
Bulldogs

Won

10 - 32
Fullback
72
2
-
8
-
-
-
3
11
52
2
41
1
-
261
-
73
9
Roosters

Won

31 - 18
Fullback
80
-
-
-
24
1
-
-
5
54
1
48
2
-
193
-
56
10
Warriors

Won

18 - 34
Fullback
80
-
1
2
29
-
1
-
2
24
1
35
5
2
132
-
53
11
Sea Eagles

Lost

6 - 28
Fullback
80
1
-
4
33
-
-
1
3
39
1
45
2
1
197
-
76
12
Rabbitohs

Lost

38 - 20
Fullback
80
1
-
4
24
-
-
1
2
30
-
41
5
2
146
-
106
13
Knights

Won

4 - 40
Fullback
80
1
2
8
18
-
2
2
4
28
-
44
6
-
148
-
35
14
Wests Tigers

Won

40 - 12
Fullback
69
2
-
8
32
-
-
3
7
28
-
38
4
-
150
10
28
15
Bulldogs

Won

36 - 10
Fullback
80
-
-
-
-
-
2
1
4
40
3
40
6
1
195
-
102
16
Panthers

Lost

13 - 12
Fullback
80
-
-
-
25
-
1
-
4
31
2
51
4
2
110
-
53
18
Titans

Won

8 - 26
Fullback
80
-
3
6
42
1
2
1
7
39
6
55
4
-
180
-
38
19
Raiders

Lost

10 - 12
Fullback
80
-
1
2
88
2
1
-
1
34
2
42
4
-
154
-
89
20
Roosters

Lost

28 - 0
Fullback
80
-
-
-
28
-
-
-
8
56
2
44
6
-
223
-
140
21
Rabbitohs

Lost

12 - 40
Fullback
80
-
2
4
-
-
-
-
4
26
1
43
1
3
110
-
33
22
Sea Eagles

Lost

56 - 10
Fullback
80
-
1
2
-
-
-
-
-
16
1
19
9
1
61
-
17
23
Cowboys

Won

32 - 16
Fullback
80
1
4
12
16
-
-
-
4
50
-
36
6
1
151
-
16
24
Storm

Won

10 - 22
Fullback
66
-
-
-
32
-
2
-
1
23
1
30
5
-
101
7
29
26
Knights

Won

28 - 20
Fullback
80
-
-
-
14
-
2
-
-
51
-
46
2
1
193
-
127
27
Panthers

Lost

8 - 6
Fullback
80
-
-
-
24
1
-
-
3
58
1
45
11
-
248
-
82
Career By Season
Career By Season
Year
Played
Won
Lost
Drawn
Win %
Tries
Goals
Points
Kicking Metres
Kicking Metres Average
Goal Conversion Rate
Forced Drop Outs
Try Assists
Linebreaks
Receipts
Tackles Made
Missed Tackles
Tackle Efficiency
Total Running Metres
Average Running Metres
Kick Return Metres
Total Points
Average Points
Sea Eagles
2013
1
-
1
-
-
1
-
4
-
-
-
-
1
1
14
2
1
50.00%
67
67.60
21
-
-
Sea Eagles
2014
3
1
2
-
33%
3
-
12
13
4.23
-
-
2
3
56
9
2
83.33%
366
122.10
87
74
24.0
Sea Eagles
2015
1
-
1
-
-
-
-
-
-
-
-
-
-
-
3
1
-
100.00%
16
16.80
-
2
2.0
Eels
2016
24
13
11
-
54%
5
1
22
1,259
52.47
33.33%
3
8
9
643
327
25
87.85%
2,528
105.35
367
872
36.0
Eels
2017
18
11
7
-
61%
11
49
142
1,260
69.97
75.38%
2
5
14
658
205
25
80.99%
2,048
113.00
458
791
43.9
Eels
2018
19
6
13
-
32%
6
10
44
594
31.24
58.82%
-
5
2
627
208
25
83.73%
2,362
124.00
609
630
33.2
Eels
2019
26
15
11
-
58%
8
-
32
685
26.33
-
10
13
10
966
104
51
62.48%
4,197
161.00
1,048
837
32.2
Eels
2020
22
15
7
-
68%
10
12
65
800
36.34
66.67%
7
17
12
881
116
27
76.62%
4,185
190.00
1,617
1,062
48.3
Eels
2021
25
16
9
-
64%
13
18
88
601
24.03
72.00%
8
20
14
1,059
123
19
86.62%
4,261
170.00
1,711
1,269
50.8
Career Overall
Career Overall
Year Start
Year End
Played
Won
Lost
Drawn
Win %
Tries
Goals
Points
Kicking Metres
Kicking Metres Average
Goal Conversion Rate
Forced Drop Outs
Try Assists
Linebreaks
Receipts
Tackles Made
Missed Tackles
Tackle Efficiency
Total Running Metres
Average Running Metres
Kick Return Metres
Total Points
Average Points
Sea Eagles
2013
2015
5
1
4
-
20%
4
-
16
13
2.54
-
-
3
4
73
12
3
80.00%
453
90.00
108
102
20.4
Eels
2016
2021
134
76
58
-
57%
53
90
393
5,197
38.78
70.31%
30
68
61
4,832
1,082
172
86.28%
19,577
146.00
5,813
5,426
40.5