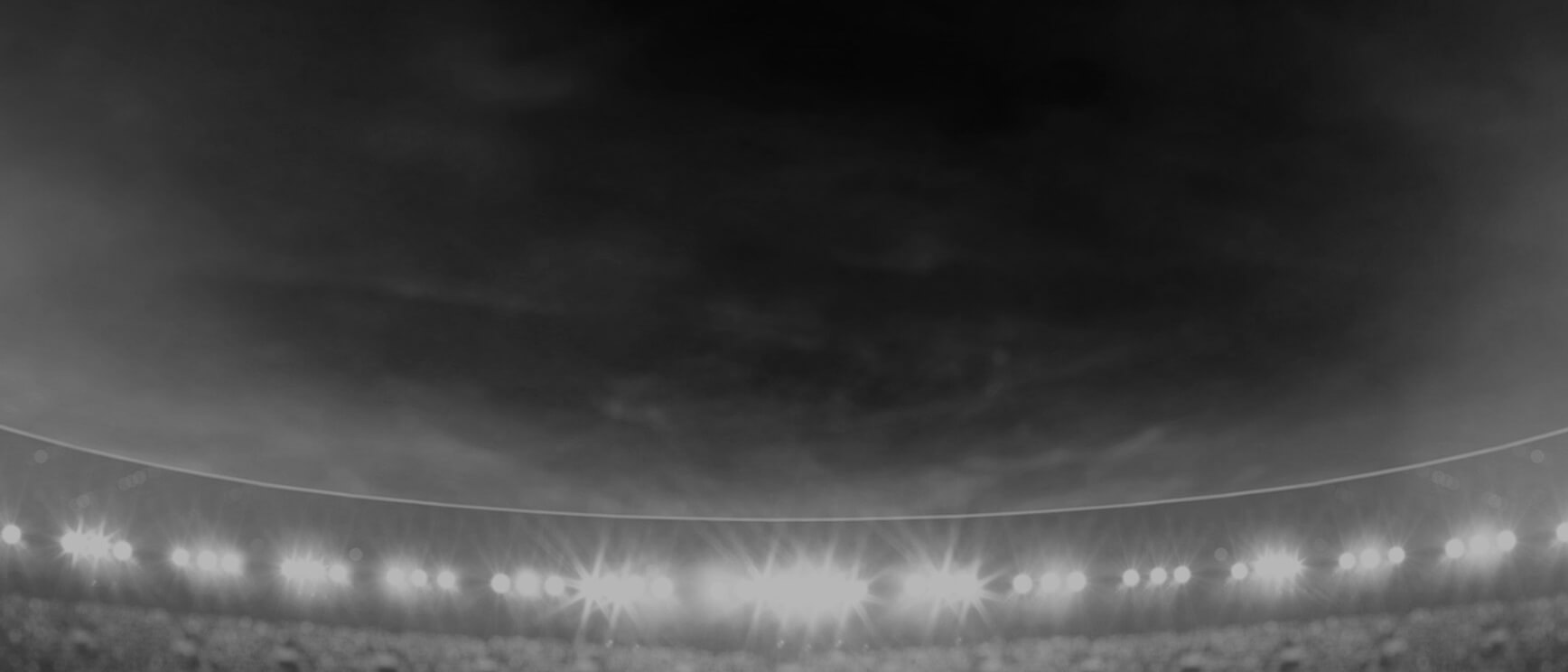 Corey
Norman
Five-Eighth
Player Bio
Height:

185 cm
Weight:

91 kg
Age:

27
Date of Birth:

03 December 1991
Birthplace:

Redcliffe, QLD
Nickname:

Normy
Debut Club:

Brisbane Broncos

Opposition:

North Queensland Cowboys
Date:

12 March 2010

Round:

1
Previous Club:

Brisbane Broncos
Junior Club:

Beenleigh Lions
Biography:

Norman is an experienced NRL back entering his sixth season with the Eels.

In 23 season 2018 matches Norman amassed 12 try assists, four tries and a career high 21 forced drop outs.

His versatility was on display in 2018, with the Queensland junior playing at five-eighth, halfback and fullback at various times.

2018 Season
Kicking
Forced Drop Outs

21

Average Kicking Metres

202.9
Attack
Try Assists

12

Line Break Assists

10
Passing
Offloads

7

Receipts

1065
Running Metres
Average Running Metres

85.2

Total Running Metres

1960
Fantasy
Total Points

900

Average Points

39.1
2018 Season - By Round
2018 Season - By Round
Round
Opponent
Score
Position
Minutes Played
Tries
Goals
Points
Kicking Metres
Forced Drop Outs
Try Assists
Linebreaks
Tackle Breaks
Post Contact Metres
Offloads
Receipts
Tackles Made
Missed Tackles
Total Running Metres
Hit Up Running Metres
Kick Return Metres
1
Panthers

Lost

24 - 14
Five-Eighth
80
1
-
4
135
-
1
1
4
19
-
36
14
2
59
11
14
2
Sea Eagles

Lost

54 - 0
Five-Eighth
80
-
-
-
57
3
-
-
-
6
-
43
11
5
46
-
1
3
Sharks

Lost

4 - 14
Five-Eighth
80
-
-
-
305
-
-
-
-
8
-
47
21
1
61
-
-
4
Wests Tigers

Lost

30 - 20
Five-Eighth
80
-
-
-
176
-
1
-
3
16
-
54
19
2
68
-
-
5
Panthers

Lost

6 - 12
Five-Eighth
80
-
-
-
225
-
-
1
3
17
1
62
13
2
62
-
-
6
Raiders

Lost

18 - 2
Five-Eighth
80
-
-
-
255
3
-
-
1
7
-
46
18
9
31
-
-
7
Sea Eagles

Won

44 - 10
Five-Eighth
80
1
-
4
254
3
1
1
8
16
1
66
12
4
104
-
-
8
Wests Tigers

Won

24 - 22
Five-Eighth
80
-
-
-
274
1
2
-
7
21
1
43
16
3
64
-
2
9
Sharks

Lost

22 - 20
Five-Eighth
80
-
-
-
177
-
1
-
3
27
-
50
23
1
91
-
-
10
Bulldogs

Lost

20 - 12
Five-Eighth
80
-
-
-
190
1
-
1
1
24
-
41
23
4
110
-
5
11
Warriors

Lost

14 - 24
Five-Eighth
80
-
-
-
107
1
1
-
1
27
-
47
18
4
92
-
-
12
Broncos

Lost

18 - 10
Fullback
80
-
-
-
198
2
-
-
4
62
-
46
1
2
175
-
70
14
Cowboys

Won

20 - 14
Halfback
80
-
-
-
261
2
1
-
-
22
2
43
17
1
43
-
-
15
Rabbitohs

Lost

24 - 42
Halfback
80
-
-
-
328
1
2
-
1
6
-
45
12
1
32
-
-
16
Dragons

Lost

20 - 18
Five-Eighth
80
-
-
-
316
1
1
-
1
17
-
51
27
2
54
-
-
18
Knights

Lost

18 - 16
Five-Eighth
80
1
-
4
186
1
-
-
2
25
-
45
18
6
184
-
-
19
Bulldogs

Won

14 - 8
Five-Eighth
80
-
-
-
303
-
-
-
-
24
-
57
19
4
91
-
-
20
Rabbitohs

Lost

26 - 20
Five-Eighth
70
-
-
-
259
2
1
-
1
6
-
54
10
3
30
-
-
21
Titans

Won

28 - 12
Five-Eighth
80
1
-
4
118
-
-
-
2
15
-
32
14
3
81
-
-
22
Dragons

Won

40 - 4
Fullback
73
-
-
-
189
-
-
-
3
43
1
44
2
-
180
-
65
23
Storm

Lost

20 - 4
Fullback
80
-
-
-
34
-
-
-
-
40
-
44
9
2
127
3
33
24
Cowboys

Lost

44 - 6
Fullback
80
-
-
-
38
-
-
-
2
42
1
27
11
2
127
4
17
25
Roosters

Lost

10 - 44
Five-Eighth
80
-
-
-
283
-
-
-
1
11
-
42
22
7
36
-
-
Career By Season
Career By Season
Year
Played
Won
Lost
Drawn
Win %
Tries
Goals
Points
Kicking Metres
Kicking Metres Average
Goal Conversion Rate
Forced Drop Outs
Try Assists
Offloads
Receipts
Tackles Made
Missed Tackles
Total Running Metres
Average Running Metres
Kick Return Metres
Total Points
Average Points
Broncos
2010
12
3
9
-
25%
1
-
4
933
77.75
-
-
6
7
-
119
31
1,269
105.75
275
-
-
Broncos
2011
8
5
3
-
62%
-
-
-
1,043
115.89
-
-
2
1
-
101
10
452
50.22
57
-
-
Broncos
2012
25
12
13
-
48%
10
2
44
4,737
189.48
66.67%
-
14
17
-
283
57
2,135
85.40
183
-
-
Broncos
2013
17
6
11
-
35%
2
-
8
2,013
118.41
-
3
9
3
589
57
20
2,426
142.74
908
-
-
Eels
2014
24
12
12
-
50%
3
2
16
3,205
133.55
28.57%
4
7
8
1,217
399
53
1,615
67.29
107
771
32.1
Eels
2015
22
9
13
-
41%
3
-
12
3,327
151.22
-
11
10
16
1,062
285
49
2,160
98.19
240
856
38.9
Eels
2016
16
10
6
-
62%
1
-
4
5,603
350.20
-
8
15
6
844
249
29
1,308
81.78
17
771
48.2
Eels
2017
22
14
8
-
64%
3
1
15
5,608
254.92
100.00%
20
10
8
1,011
341
52
2,008
91.28
112
963
43.8
Eels
2018
23
6
17
-
26%
4
-
16
4,667
202.91
-
21
12
7
1,065
350
70
1,960
85.23
210
900
39.1
Career Overall
Career Overall
Year Start
Year End
Played
Won
Lost
Drawn
Win %
Tries
Goals
Points
Kicking Metres
Kicking Metres Average
Goal Conversion Rate
Forced Drop Outs
Try Assists
Offloads
Receipts
Tackles Made
Missed Tackles
Total Running Metres
Average Running Metres
Kick Return Metres
Total Points
Average Points
Broncos
2010
2013
62
26
36
-
-
13
2
56
8,726
138.51
50.00%
-
31
28
-
560
118
6,282
99.00
1,423
17
1.0
Eels
2014
2018
107
50
56
1
-
14
3
63
23,046
215.39
33.33%
-
54
44
-
1,615
250
9,002
84.00
672
4,286
40.1