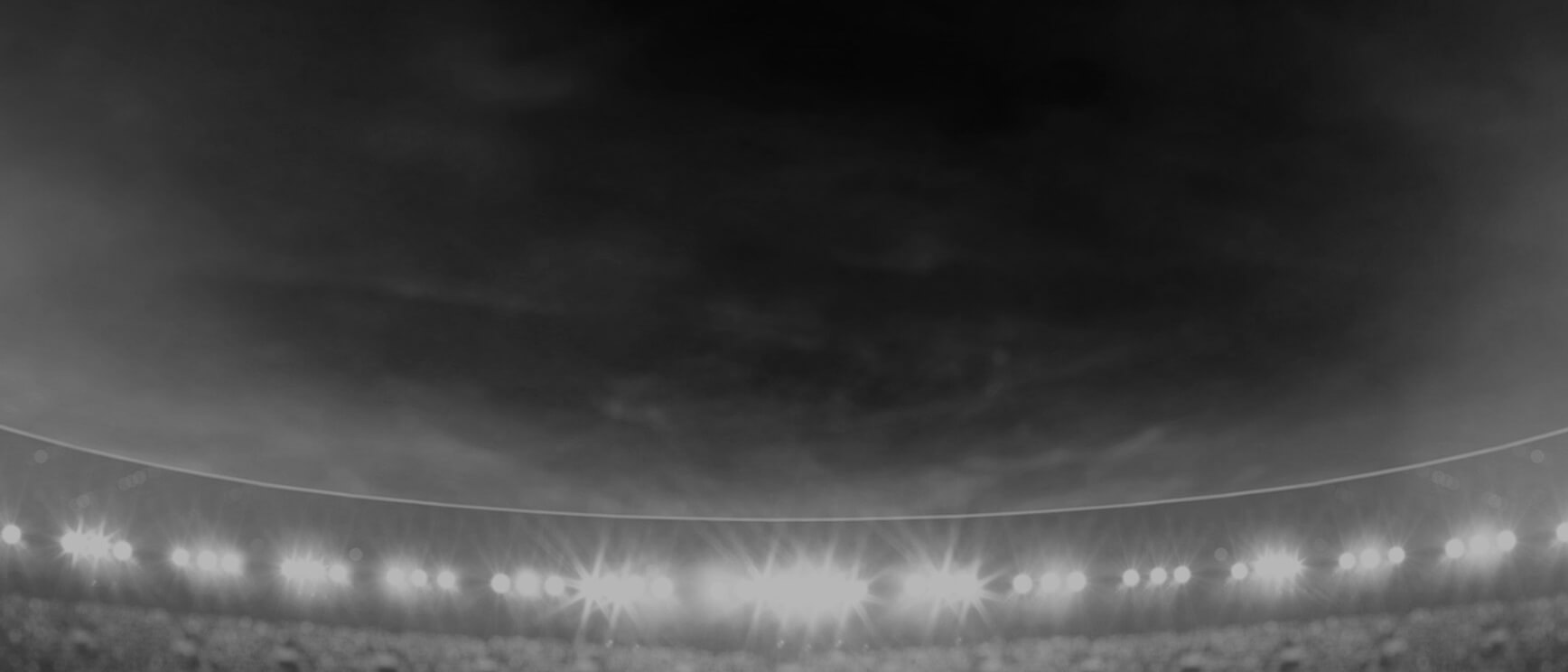 Jarryd
Hayne
Fullback
Player Bio
Height:

190 cm
Weight:

102 kg
Age:

30
Date of Birth:

15 February 1988
Birthplace:

Minto, NSW
Nickname:

Haynze
Debut Club:

Parramatta Eels

Opposition:

Penrith Panthers
Date:

19 May 2006

Round:

11
Previous Club:

Gold Coast Titans
Junior Club:

Campbelltown City, East Campbelltown, Cabramatta
Biography:

Sponsored by Stoneworx Marble & Granite - For all your Stone Benchtops and Tiles Needs! 2018 will see Parramatta Eels junior Jarryd Hayne return to the Blue & Gold on a one year deal.

Playing his junior football at the Eels, Hayne returns to the Club after two seasons with the Gold Coast Titans and a season with the San Franciso 49ers in the NFL.

A talented footballer who burst into First Grade in 2006, Hayne has earned representative honours as an NRL All Star, state and international levels (for both Australia and Fiji) in rugby league, and represented Fiji in rugby union sevens.

A two time Dally M Medal winner who can fill a handful of positions in the Eels backline, Blue & Gold fans well be excited to see the plane returning in the upcoming season.
Career
Appearances

214

Tries

121
2018 Season
Attack
Try Assists

4

Line Breaks

10

Tackle Breaks

71
Defence
Tackles Made

129

Missed Tackles

27
Running Metres
Average Running Metres

117.6

Total Running Metres

1763
Fantasy
Total Points

605

Average Points

40.3
2018 Season - By Round
2018 Season - By Round
Round
Opponent
Score
Position
Minutes Played
Tries
Goals
Points
Kicking Metres
Forced Drop Outs
Try Assists
Linebreaks
Tackle Breaks
Post Contact Metres
Offloads
Receipts
Tackles Made
Missed Tackles
Total Running Metres
Hit Up Running Metres
Kick Return Metres
1
Panthers

Lost

24 - 14
Centre
80
-
-
-
25
-
-
-
5
37
-
14
16
3
109
-
18
2
Sea Eagles

Lost

54 - 0
Centre
80
-
-
-
-
-
-
-
-
20
1
15
13
5
73
-
-
3
Sharks

Lost

4 - 14
Centre
29
-
-
-
-
-
-
-
-
11
-
8
2
-
43
-
-
7
Sea Eagles

Won

44 - 10
Winger
29
-
-
-
-
-
1
1
1
11
-
6
1
-
41
-
-
14
Cowboys

Won

20 - 14
Centre
80
2
-
8
-
-
-
1
5
52
-
16
7
3
136
-
-
15
Rabbitohs

Lost

24 - 42
Centre
80
1
-
4
-
-
-
-
-
36
-
15
8
1
114
-
23
16
Dragons

Lost

20 - 18
Centre
80
1
-
4
-
-
-
1
9
56
-
18
13
4
150
-
-
18
Knights

Lost

18 - 16
Centre
80
-
-
-
-
-
1
2
15
60
-
19
13
-
197
-
3
19
Bulldogs

Won

14 - 8
Centre
80
-
-
-
30
1
-
-
1
46
2
21
14
2
124
-
-
20
Rabbitohs

Lost

26 - 20
Winger
80
1
-
4
-
-
-
1
5
12
-
17
3
2
117
-
24
21
Titans

Won

28 - 12
Centre
80
1
-
4
16
-
1
1
7
32
-
14
15
-
105
-
-
22
Dragons

Won

40 - 4
Winger
80
3
-
12
-
-
-
2
6
27
-
19
6
1
158
-
33
23
Storm

Lost

20 - 4
Winger
80
-
-
-
-
-
-
-
2
31
-
21
7
3
97
18
-
24
Cowboys

Lost

44 - 6
Winger
80
-
-
-
41
-
1
1
5
38
1
22
5
1
139
-
21
25
Roosters

Lost

10 - 44
Fullback
80
1
-
4
82
-
-
-
10
29
-
27
6
2
155
-
23
Career By Season
Career By Season
Year
Played
Won
Lost
Drawn
Win %
Tries
Goals
Points
Kicking Metres
Kicking Metres Average
Goal Conversion Rate
Forced Drop Outs
Try Assists
Linebreaks
Receipts
Tackles Made
Missed Tackles
Tackle Efficiency
Total Running Metres
Average Running Metres
Kick Return Metres
Total Points
Average Points
Eels
2006
16
10
6
-
62%
17
2
72
187
11.69
50.00%
-
3
11
-
62
16
71.17%
2,569
160.56
432
-
-
Eels
2007
25
14
11
-
56%
12
-
48
366
14.64
-
-
4
23
-
125
40
69.64%
4,452
178.08
1,068
-
-
Eels
2008
18
7
11
-
39%
6
-
24
137
7.61
-
-
3
10
-
198
38
79.39%
2,744
152.44
498
-
-
Eels
2009
26
15
10
1
58%
14
-
57
3,283
126.27
-
-
15
32
-
217
43
68.86%
5,994
230.54
1,565
-
-
Eels
2010
22
10
12
-
45%
11
-
44
4,485
203.86
-
-
14
17
-
115
38
72.02%
5,008
227.64
1,326
-
-
Eels
2011
21
5
15
1
24%
7
-
29
7,113
338.71
-
-
24
5
-
143
51
67.86%
4,047
192.71
1,137
-
-
Eels
2012
12
4
8
-
33%
8
-
32
2,171
180.92
-
-
12
8
-
53
15
69.84%
2,667
222.25
835
-
-
Eels
2013
15
4
11
-
27%
8
-
33
679
45.29
-
2
6
8
403
98
21
75.69%
2,156
143.75
804
-
-
Eels
2014
21
11
10
-
52%
20
-
80
1,273
60.61
-
2
13
18
640
89
30
72.19%
4,093
194.93
1,262
856
40.8
Titans
2016
6
2
4
-
33%
-
-
1
391
65.18
-
1
2
2
180
58
12
82.72%
698
116.45
157
151
25.2
Titans
2017
17
-
-
-
-
8
-
32
434
25.53
-
5
5
9
357
139
28
79.89%
1,809
106.41
-
520
30.6
Eels
2018
15
5
10
-
33%
10
-
40
193
12.89
-
1
4
10
252
129
27
81.63%
1,763
117.58
147
605
40.3
Career Overall
Career Overall
Year Start
Year End
Played
Won
Lost
Drawn
Win %
Tries
Goals
Points
Kicking Metres
Kicking Metres Average
Goal Conversion Rate
Try Assists
Linebreaks
Receipts
Tackles Made
Missed Tackles
Tackle Efficiency
Total Running Metres
Average Running Metres
Kick Return Metres
Total Points
Average Points
Titans
2016
2017
23
8
15
-
-
8
-
33
825
35.88
-
7
11
-
197
40
-
2,500
108.00
597
676
29.4
Eels

2006

2018

2014

2018
191
85
104
2
-
113
2
459
19,887
104.12
40.00%
98
142
-
1,229
319
-
35,494
185.00
9,075
1,494
29.3