You have skipped the navigation, tab for page content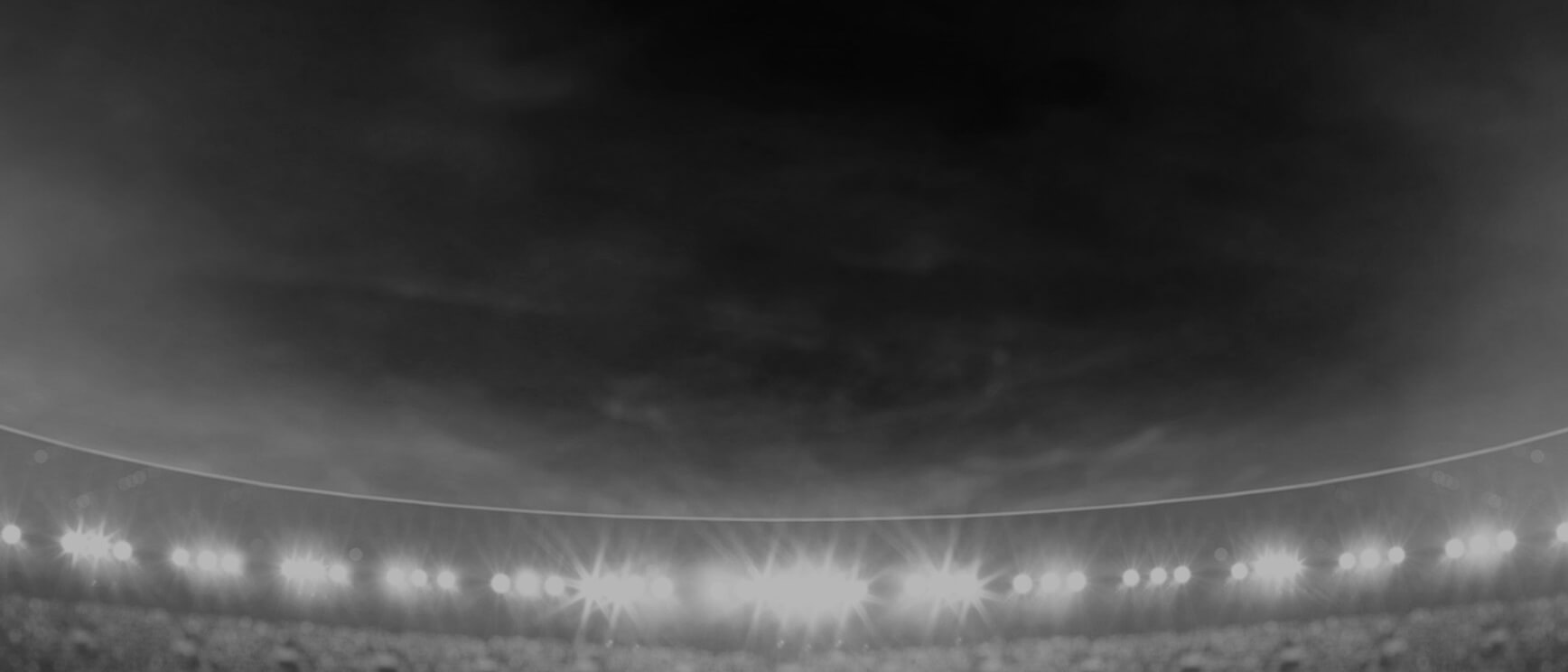 Michael
Jennings
Centre
Player Bio
Height:

180 cm
Weight:

96 kg
Age:

31
Date of Birth:

20 April 1988
Birthplace:

Blacktown, NSW
Nickname:

Jenko
Debut Club:

Penrith Panthers

Opposition:

Canterbury-Bankstown Bulldogs
Date:

23 March 2007

Round:

2
Previous Clubs:

Penrith Panthers, Sydney Roosters
Junior Club:

St Marys, West City Tigers
Biography:

With more than 250 NRL matches to his name, Michael Jennings is the most experienced player currently at the Eels.

Jennings is a Tongan international, an Australian international, a New South Wales State of Origin representative and scored the match sealing try in the 2013 NRL Grand Final.

He played every match of the 2018 NRL season for the Eels and one match with the Wentworthville Magpies.

Jennings is signed until the end of the 2019 season.
Career
Appearances

278

Tries

147
2019 Season
Attack
Try Assists

4

Line Breaks

6

Tackle Breaks

55
Defence
Tackles Made

234

Missed Tackles

40
Running Metres
Average Running Metres

92.9

Total Running Metres

1765
Fantasy
Total Points

595

Average Points

31.3
2019 Season - By Round
2019 Season - By Round
Round
Opponent
Score
Position
Minutes Played
Tries
Goals
Points
Kicking Metres
Try Assists
Linebreaks
Tackle Breaks
Post Contact Metres
Offloads
Receipts
Tackles Made
Missed Tackles
Total Running Metres
Hit Up Running Metres
Kick Return Metres
1
Panthers

Won

12 - 20
Centre
71
2
-
8
-
-
2
5
21
1
16
10
1
135
-
-
3
Roosters

Lost

18 - 32
Centre
80
-
-
-
-
-
-
1
8
1
7
16
2
28
-
-
4
Sharks

Won

24 - 12
Centre
80
2
-
8
-
-
-
1
29
1
15
15
3
126
-
-
5
Raiders

Lost

19 - 0
Centre
80
-
-
-
-
-
-
5
29
-
14
18
4
90
-
-
6
Wests Tigers

Won

51 - 6
Centre
80
2
-
8
-
-
2
5
21
-
17
19
-
157
8
-
7
Knights

Lost

28 - 14
Centre
80
-
-
-
-
-
1
10
24
-
19
10
2
159
8
-
8
Dragons

Won

32 - 18
Centre
80
-
-
-
-
1
-
-
3
-
10
12
5
38
-
-
9
Storm

Lost

64 - 10
Centre
80
-
-
-
-
-
-
3
16
-
10
10
1
61
9
-
12
Rabbitohs

Won

26 - 14
Centre
80
-
-
-
31
1
-
6
45
2
19
10
-
152
7
6
13
Sharks

Lost

42 - 22
Centre
80
1
-
4
-
-
-
3
23
1
12
10
3
91
-
-
14
Broncos

Won

38 - 10
Centre
80
1
-
4
-
-
1
6
19
-
14
11
2
80
-
-
20
Dragons

Won

4 - 12
Centre
80
-
-
-
-
-
-
4
16
-
9
18
2
114
-
7
21
Knights

Won

20 - 14
Centre
80
-
-
-
-
-
-
1
14
1
13
9
1
39
-
-
22
Titans

Won

12 - 36
Centre
80
-
-
-
-
-
-
1
16
-
14
17
3
84
-
-
23
Bulldogs

Lost

6 - 12
Centre
80
-
-
-
-
-
-
1
24
1
15
12
2
76
5
-
24
Broncos

Lost

17 - 16
Centre
82
-
-
-
-
-
-
-
32
1
12
8
2
78
-
-
25
Sea Eagles

Won

32 - 16
Centre
80
1
-
4
-
1
-
-
18
2
15
13
-
108
-
-
26
Broncos

Won

58 - 0
Centre
72
1
-
4
-
1
-
2
31
2
19
5
5
88
6
-
27
Storm

Lost

32 - 0
Centre
80
-
-
-
-
-
-
1
15
-
8
11
2
54
-
-
Career By Season
Career By Season
Year
Played
Won
Lost
Drawn
Win %
Tries
Goals
Points
Kicking Metres
Kicking Metres Average
Goal Conversion Rate
Forced Drop Outs
Try Assists
Linebreaks
Receipts
Tackles Made
Missed Tackles
Tackle Efficiency
Total Running Metres
Average Running Metres
Kick Return Metres
Total Points
Average Points
Panthers
2007
23
8
15
-
35%
15
-
60
77
3.35
-
-
3
15
-
261
50
77.73%
2,532
110.09
193
-
-
Panthers
2008
23
10
12
1
43%
12
-
48
106
4.61
-
-
7
18
-
269
48
81.95%
2,483
107.96
73
-
-
Panthers
2009
19
10
8
1
53%
17
-
68
79
4.16
-
-
6
22
-
268
43
80.61%
1,973
103.84
48
-
-
Panthers
2010
25
14
11
-
56%
16
-
64
170
6.80
-
-
5
13
-
325
43
83.75%
2,536
101.44
33
-
-
Panthers
2011
15
5
10
-
33%
1
-
4
79
5.27
-
-
3
6
-
182
34
79.12%
1,922
128.13
146
-
-
Panthers
2012
17
5
12
-
29%
10
-
40
60
3.53
-
-
5
12
-
205
31
82.44%
2,121
124.76
14
-
-
Roosters
2013
26
20
6
-
77%
20
-
80
55
2.10
-
2
6
15
361
390
21
90.32%
2,770
106.55
18
749
28.0
Roosters
2014
21
14
7
-
67%
13
-
52
17
0.80
-
-
6
12
301
283
29
84.03%
2,132
101.53
40
667
31.0
Roosters
2015
24
16
8
-
67%
8
-
32
100
4.15
-
-
7
9
382
316
32
86.24%
2,336
97.33
21
901
37.0
Eels
2016
19
10
9
-
53%
9
-
36
64
3.37
-
1
4
5
317
214
23
82.71%
1,754
92.36
-
591
31.0
Eels
2017
23
14
9
-
61%
10
-
40
137
5.96
-
-
5
12
367
355
53
82.17%
2,349
102.17
33
790
34.0
Eels
2018
24
6
18
-
25%
6
-
24
65
2.73
-
1
1
5
362
410
54
85.49%
2,129
88.74
106
708
29.0
Eels
2019
19
11
8
-
58%
10
-
40
31
1.64
-
-
4
6
258
234
40
79.36%
1,765
92.89
14
595
31.3
Career Overall
Career Overall
Year Start
Year End
Played
Won
Lost
Drawn
Win %
Tries
Goals
Points
Kicking Metres
Kicking Metres Average
Goal Conversion Rate
Forced Drop Outs
Try Assists
Linebreaks
Receipts
Tackles Made
Missed Tackles
Tackle Efficiency
Total Running Metres
Average Running Metres
Kick Return Metres
Total Points
Average Points
Roosters
2013
2015
71
50
21
-
-
41
-
164
161
2.27
-
2
19
36
1,039
987
80
87.20%
7,150
100.00
77
2,607
36.7
Panthers
2007
2012
122
52
68
2
-
71
-
284
571
4.68
-
-
29
86
-
1,510
249
81.04%
13,060
107.00
507
-
-
Eels
2016
2019
85
41
44
-
-
35
-
140
298
3.50
-
2
14
28
1,304
1,213
170
82.60%
8,020
94.00
154
2,645
31.1